USDA released its latest Crop Progress report on May 4th. Included in the report is the first reports of pasture and range conditions for the 48 contiguous states (map below).
The map combines the percentage of pasture and range in Poor and Very Poor conditions. Some fairly obvious pockets are showing up in the West, Southern Plains, and the New England.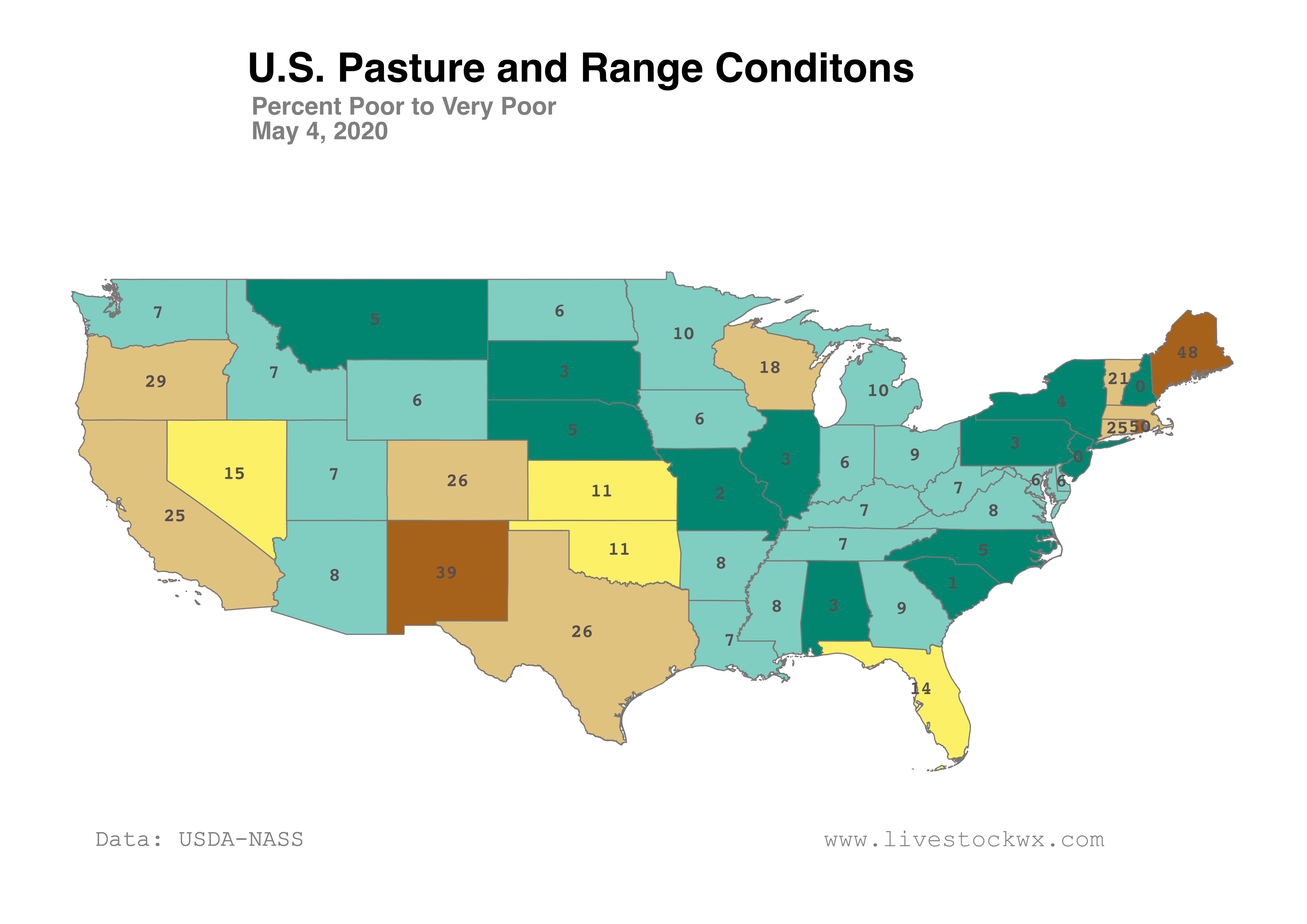 Based on precipitation data from April (map below) we are seeing some fairly significant drying trends in the Central Plains, the Southwest and Northern California/Pacific Northwest.
We're just getting started but drought has a way of sneaking up on people so stay alert out there!